Ms Laura Crawley | London Eye Surgeon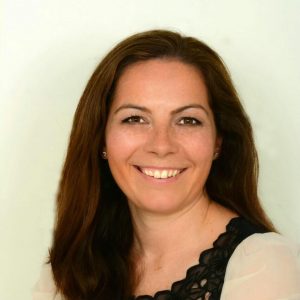 Ms. Laura Crawley
BSc (Hons), MB ChB (Hons) MRCP, FRCOphth GMC
Area of expertise
Glaucoma Surgery

Cataract Surgery

Red Eye
Qualifications and awards
2012: Treacher Collins Prize from Royal College of Ophthalmologists

2011:Imperial College Ophthalmology Research Group medal

2009:Alcon National Glaucoma Prize

1999: 

MB ChB with Honours University of Bristol & Gold Medal

1996: 

BSc(Hons) Cellular & Molecular Pathology University of Bristol
Membership
Fellow of the Royal College of Ophthalmologists London

Member of the Royal College of Physicians London

Honorary Senior Lecturer Imperial College London

Secretary Ophthalmology Section, Royal Society of Medicine

European Glaucoma Society

European & UK Society of Cataract & Refractive Surgeons

European Association for Vision and Eye Research

Imperial College Ophthalmology Research Group

Executive Council and Glaucoma Lead International Council of Ophthalmology
About Ms. Crawley
Laura Crawley is a consultant ophthalmic surgeon. She has specialist interests in glaucoma, cataract surgery and common red eye conditions such as blepharitis and conjunctivitis. Her expertise includes bespoke
minimally invasive and penetrating glaucoma surgery
Laura Crawley holds an NHS contract at the prestigious Imperial College Healthcare NHS Trust as a consultant ophthalmic surgeon. There she covers planned and emergency ophthalmology. She is also an Honorary Senior Lecturer at Imperial College London. She teaches undergraduates in the Department of Medicine.
She is active in Ophthalmic Research. She coordinates ophthalmology assessments in multi-disciplinary clinical trials at Imperial seeking new drugs in Oncology, Neurology and Dementia care.
Qualifications and Awards
Ms Crawley qualified in medicine from the University of Bristol in 1999. There, she won the Gold Medal and Suple prizes for medicine and surgery. Having completed physician training and becoming a member of the Royal College of Physicians she undertook Ophthalmology training in Oxford, Moorfields and Imperial.
She won the National Alcon Glaucoma Prize in 2009. The Royal College of Ophthalmologists' awarded her the Treacher Collins prize in 2012. She won the Imperial College Ophthalmic Research Group Medal in 2011.
Publishing and Research interests
She publishes and lectures widely. Her lecturing commitments include the UCL Ophthalmology MSc course and BMJ Masterclasses for GPs series. She is passionate about medical education and has published widely in this field and glaucoma.
She focuses her research on
improving glaucoma drop treatments and their side effects,

endocyclophotocoagulation laser treatment in glaucoma, and

new ways of identifying glaucoma before significant damage has occurred
Posts
Laura Crawley works from three locations in London.
Qualifications and Awards
FRCOphth
MRCP
MB ChB with Honours University of Bristol & Gold Medal
BSc(Hons) Cellular & Molecular Pathology University of Bristol
Treacher Collins Prize from Royal College of Ophthalmologists 2012
Imperial College Ophthalmology Research Group medal 2011
Alcon National Glaucoma Prize 2009
Suple Prize for medicine University of Bristol
Suple Prize for surgery University of Bristol
Intercalation Degree Scholarship, Association of Physicians of Great Britian & Ireland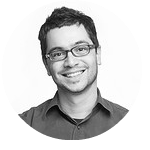 I had the best experience working with Dr Crawley. I felt looked after and she took the time to get to know me. I would highly recommend her.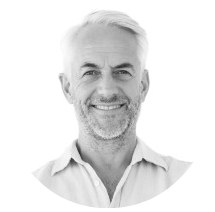 From the moment I met her to the moment I left, I was treated with great courtesy and kindness, and everything was explained to me in layman's terms so I could fully understand my condition. I was immensely impressed.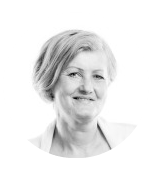 "Thank you very much for seeing me yesterday, you were marvellous and a pride to the NHS"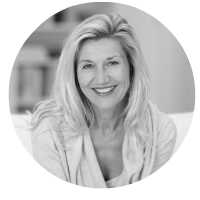 Dear Laura,
Just a quick note to say thanks for looking after my mum Mrs M. so wonderfully. It was so good of you to take so much time and care as she was very worried about my appointment and you really made such a difference to my experience. Thank you.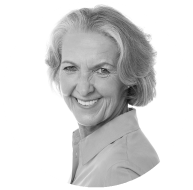 Dear Angela and Laura,
Thank you very much for seeing me yesterday. You were both marvellous and a pride to the NHS. You could, if you two wish, send this to your line manager. Thank you again!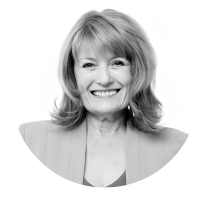 Dear Laura,
Enjoy your holiday and thanks for everything so far.
Best Wishes
Accreditations and Memberships